USAIL Telemed
Cost-efficient solution for managing illness or injuries onboard
Crew members receive fast and interactive medical support via this compact station, bringing secure transmission of the medical data and compressed live video consultation.
Based on fully equipped handy lightweight suitcase, USAIL Telemed is integrated with the radio-medical public service system of the Spanish Social Marine Institute (ISM), thus facilitating response times and medical diagnosis in emergency conditions, and in addition allows the integration with third-party clinical information systems

Easy-to-use by any officer, it complies with all new international regulations for crew health

Thanks to its advanced encryption and compression scheme, it ensures the security and privacy of all medical data, and brings an efficient GBs bandwidth use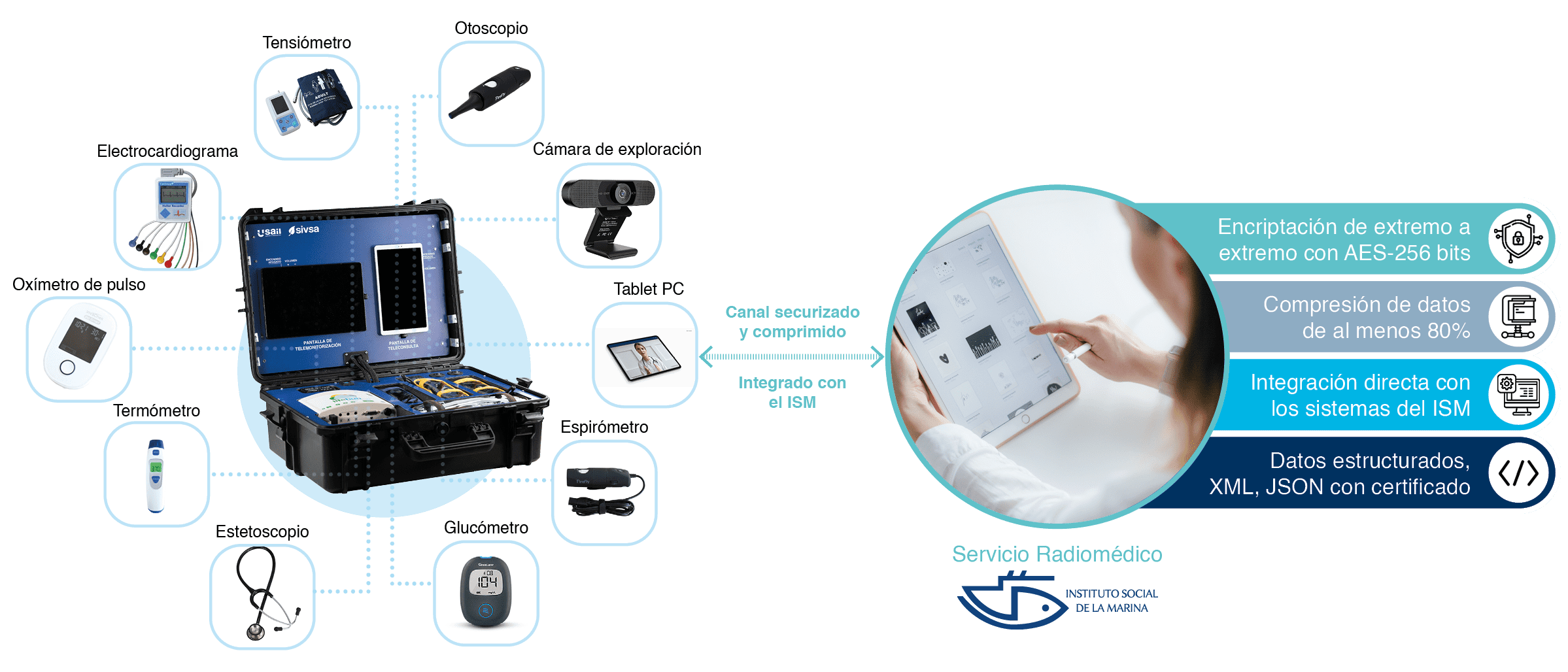 Key Benefits
Easy-to-use and intuitive, it does not require prior specific training.
Brings an immediate and integrated channel with the medical remote service.
All in one: equipment, training, maintenance and 24/7 service support.
Reduces bandwidth requirements up to an 80%.
Ensures confidentiality of data from end to end.
Features
Easy-to-use
With a simple design, includes clear instructions, reference diagrams to assist the remote user, and a technical support service is available 24/7.
Integrated with all type of HIS
Made in accordance with all medical information systems regulations, this equipment transmits secured real time structured information and brings interactive multimedia support
Fully equipped
It includes all the medical devices necessary for complete and fast medical support, in addition to a live HD immediate video consultation and high quality audio system.
Compact and lightweight
Integrated into a compact and lightweight suitcase, it includes an intuitive tablet-based interface.
Secure and efficient
Ensures security and privacy, and brings an efficient GBs bandwidth savings.
Compliant
CE certified, it complies with new international regulations ILO/MLC and IMO/STCW related to crew health.